Craig's World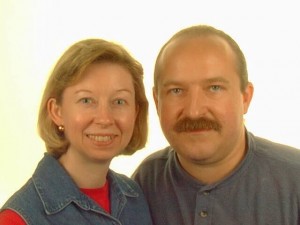 Welcome to my world.
I've had a personal website since 1996 and was "blogging" before they called it blogging. This is the latest incarnation of that site. Some of the classic material is here; some will be added.
Mostly what you'll find here are little articles I write about programming and an occassional political or religious rant.
Recently I've been somewhat reluctantly at the center of the investigation of a real estate scam perpetrated by a woman I first knew as "JJ" when she tried to buy our house. This is a story that seems to never stop giving, though we think we're zeroing in on her. Start here to learn more about JJ, Flat Stone Capital, and her latest manifestation: As Ferin Caffrey of FSC Endeavors LLC.
I am the author of the PocketBible Bible Study App for Mac OS X, iPhone/iPad, and a number of other desktop and mobile platforms. My wife, Johnna, and I have five adult children and six grandchildren. I am a minimalist runner, single-engine/multi-engine/instrument-rated pilot, and perhaps the world's foremost authority on the Sunbeam Radiant Control Toasters from the 1950′s to 1980′s. You'll find a little bit about all of that and more here in Craig's World.